Becoming a landlord in Colorado can be a lucrative venture if you do everything right. Be that as it may, it comes with a host of responsibilities. One of these is the strict adherence to Colorado laws.
Before a landlord can rent out their property, they must first familiarize yourself with these important laws in order to avoid potential issues. The following is everything you need to know about the Colorado landlord-tenant laws.
Required Disclosures in Colorado
Colorado landlord tenant laws require landlords to disclose information regarding lead-based paint to their tenants. This is a federally required disclosure.
Colorado Tenant Rights and Responsibilities
Colorado landlord tenant laws grant tenants the following rights after the lease is established either orally or via a written rental agreement:
To live in a safe and habitable home that abides by the basic safety, health, and structural codes.

To break the lease early for legally justified reasons, such as starting active military service.

To have repairs done within a timely manner, meaning between 24 and 96 hours after reporting.

To have their security deposit returned within a month. In Colorado, wrongfully withholding a tenant's deposit can make the landlord liable to paying the tenant up to 3X the original amount.

To be treated fairly and equally as per the Colorado Fair Housing Act.

To be provided with a lead-based paint disclosure.

To be evicted through a judicious process.
Some responsibilities Colorado tenants have are:
Keeping the rental unit safe and habitable.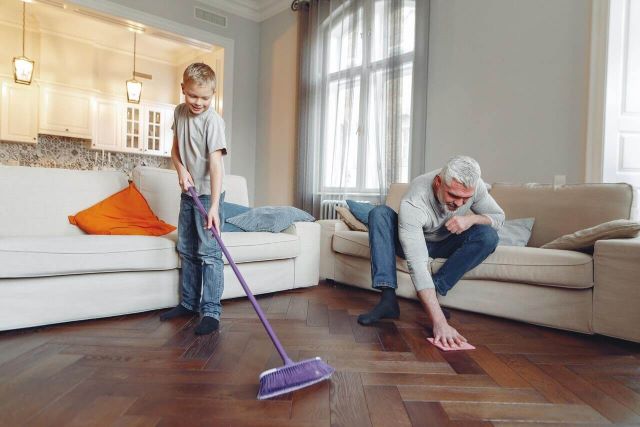 Living in peace with other tenants by, for instance, not playing loud music late into the night.

Caring for their rented premises by not causing negligent or careless property damage.

Informing the landlord whenever repairs are required.

Using the facilities and appliances for their intended purposes.

Removing garbage and maintaining a clean home.

Providing proper notice when looking to terminate a periodic tenancy. This will depend on how long the tenant has lived at the property.

Paying rent on time, every month, and abiding by all other lease terms.
Colorado Landlord Rights and Responsibilities
As a landlord in Colorado, you have the following rights when renting out your rental property:
To access the property to perform crucial duties, such as, inspecting the property, responding to a maintenance issue, or handling an emergency.

To charge whatever amount of rent you want, or raise it as high as you want.

To charge a security deposit. The amount, however, must not exceed one month's rent.

To evict a tenant for violating a term of the lease, such as failure to pay rent on time.

To require a tenant to sign a lease agreement at the start of a tenancy.
When it comes to responsibilities, landlords must:
Abide by the terms of the lease agreement.

Provide a habitable dwelling and handle repairs within 24 and 96 hours.

Seek a court order when looking to evict a tenant from the rental property.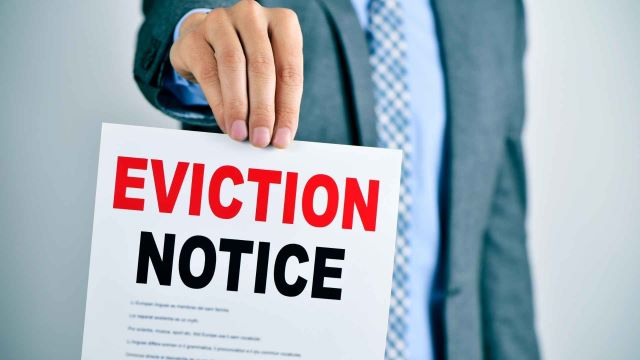 Return a tenant's security deposit within one month and only make allowable deductions (if any).

Provide proper notice when terminating a tenant's periodic lease.

Treat all tenants without discrimination based on race, color, nationality, religion, sex, or any other protected class.
The Landlord Legislative Coalition
The Colorado Landlord Legislative Coalition (CLLC) works to empower landlords and property managers throughout the state.
Established in 2020, the aim of the CLLC is to promote involvement in the legislative process by providing a means to collaborate and negotiate with lawmakers, while also educating policymakers about the single-family and multi-family rental housing industry.
An Overview of the Landlord-Tenant Laws in Colorado
Landlord Entry
The state of Colorado doesn't have statutory guidance on this issue. Therefore, as a landlord, you are free to enter the property at any time and without permission.
That said, to avoid potential harassment claims, a landlord may want to agree with tenants on entry notification rules in the lease.
Housing Discrimination
The Fair Housing Act is a federal law that prohibits landlords and other housing providers from housing discrimination. Enacted in 1968, the act prohibits discrimination based on race, color, nationality, disability, religion, sex, and familial status.
Some states have also passed legislation to add extra protections in this regard. In Colorado, the extra protections are ancestry, marital status, sexual orientation, ownership of a service animal, and gender identity.
The state's Department of Regulatory Agencies' Civil Rights Division is the body tasked with investigating discrimination claims.
Rent Increase
Currently, the state of Colorado doesn't enforce any rent control policies. Landlords can therefore charge whatever amount of rent they please and increase the rent by whatever amount they wish.
Lease Termination
State law requires that tenants serve landlords a notice prior to terminating their periodic lease. The appropriate amount of time required to give the notice depends on how long the tenant has lived on the property.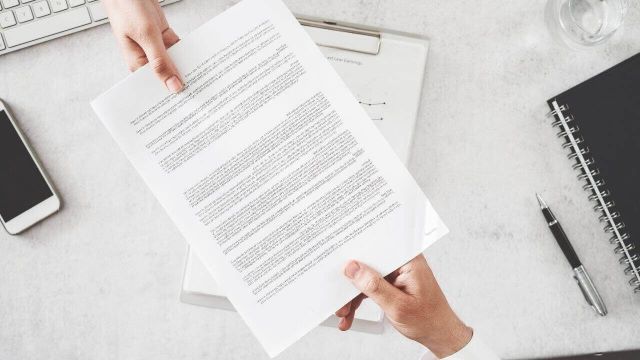 A tenant who has lived on the property for less than a week must serve their landlord with a one-day notice. One who has lived between a week to a month must provide a 3 days' notice.
Tenancies lasting between one and 6 months must be terminated using a 7 days notice. A tenancy lasting 6 to 12 months must be terminated with a 28 days notice.
When it comes to a lease, a tenant must wait out the entire duration of the lease before moving out. That said, there are exceptions to this rule. The tenant may be able to break their lease early for the following reasons:
Landlord harassment

Uninhabitable unit

Active military duty

Early lease termination
Security Deposits
Landlords have a right to ask for security deposits from their tenants. They must, however, make sure to abide by the state law when it comes to how much they can charge, when they must return it, and what deductions they can make.
Conclusion
Now that you've familiarized yourself with the Colorado landlord-tenant law, you can start renting out your property.
If you have any questions or need help managing your Colorado Springs property, Alliance Property Management can help! We'll take the stress away from you and maximize your return on investment so you can focus on other important things.
Disclaimer: This blog should not be used as a substitute for legal advice from a licensed attorney in your state. Laws change, and this post might not be updated at the time of your reading. Please contact us for any questions you have in regards to this content or any other aspect of your property management needs.