Mistakes happen when someone lacks knowledge, understanding, or experience.
Caring for tenants is probably the most difficult aspect of managing an investment property. AND, so much rides on doing it successfully. When you get great tenants and develop a relationship of mutual respect with them, your investment will be more profitable and your experience as an owner will be more enjoyable. Steer clear of these common mistakes.
Trusting the rental applicant too much!
Managing tenant relationships is probably the most difficult, yet most critical, aspect of successful property management. Landlords must be legally choosy about who they rent to. Getting the right tenant in your property is the very best way to reduce risk. If you do this well, your landlord experience will go much more smoothly!

"Alliance Property Management is taking care of two of our rentals and we are super glad we found them! At first we tried to take care of everything on our own but realized this had to be left with the pros. After interviewing a few management companies, we chose Alliance because Missy and her team were super knowledgeable, pricing was very fair, and it didn't feel like we were just a number in their books. (Lots of management companies sent over pricing and never actually reached out do a vibe check). After bringing them on, we have saved so much time and no more headaches! They found new tenants in a timely manner and kept us informed every step of the way. If you're looking for a management company or even thinking of one, chat with Missy and her team. You won't regret it at all!"

Jae C. - Nov 2022
Being legally choosy means, you can't just take a prospective tenant's word about their identity, character, income, or history. You absolutely must develop objective rental criteria (that apply to everyone) and screen potential tenants based on that criteria – No Matter Who They Are!
It's easy to understand why this happens, most Landlords lack the TIME, TOOLS and TRAINING to screen correctly.
Hiring a friend or Real Estate Agent
Real Estate Agents are experts in handling the transactions in buying and selling properties. It takes time to acquire all the necessary knowledge, understanding, and experience you need to safely navigate the complex waters of property management.
Would you hire a doctor that doesn't have a medical license?
Would you try to perform surgery on yourself?
Would you have your dentist perform surgery on you?
Of course not. In the same way, you should hire a professional property manager to manage your largest asset.
In most cases:
Your family member that lives near your property is not a licensed property manager.
You are not a professional property manager.
Your friend that's a real estate agent is probably not a professional property manager.
Lack of knowledge about tenant/landlord laws
Do you know that rental applicants have legal rights? They do! Some landlords think they can just pick and choose tenants based on personal preference. They can't. The Federal Fair Housing Act protects tenants from discrimination based on color, race, religion, national origin, sex, familial status, and disability. This seems straight forward but abiding by the law can be more complex than it seems. States and cities implement laws that layer additional protections on top of the Fair Housing Act.
And, these laws change with the times. You can't assume you know them because you read through them several years ago.
In addition to the laws that protect applicants, there are laws that protect the tenants that occupy your property. They specify tenant rights as related to property condition, notices, privacy, process, and their security deposit. And, these change too – almost yearly.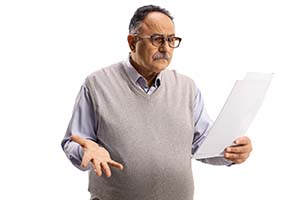 Violating fair housing law or landlord-tenant law is serious. It can lead to legal complaints and court proceedings. It will deplete time, money, and energy resources. And, if the complainant goes to the press, it might impact your reputation – whether you are guilty or not.
Professional property managers take continuing education classes and participate in professional organizations that keep them up-to-date on fair housing and landlord-tenant laws. They also have trustworthy legal counsel that can advise them when an unusual issue arises. A professional property manager will make sure your applicants and tenants have no legal cause for complaint!
Allowing tenants to do repairs
We've encountered landlords who abdicate property responsibility by allowing their tenant to take charge of repairs, maintenance, and improvements. While this might seem mutually convenient, it rarely ends well. Why is it a bad idea to allow tenants to do repairs?
Most tenants are not skilled handymen/women or professionals, which can result in sloppy work. YOU pay the price for their lack of skill.
There is potential for property damage.
There is potential for injury. What happens if your tenant falls off of a ladder while painting?
It is always possible that the well-meaning repair attempt will lead to greater property damage.
Additionally, negotiating rent in exchange for repairs muddies the waters of the landlord-tenant relationship and also reduces your control over the condition of your own property. It can be tempting to take shortcuts that will save you time (and, you think, money). But these kind of shortcuts take you down a winding unpredictable trail that puts you and your property in jeopardy.
Lack of Boundaries
Most landlords are super nice people They realize that they're helping real people, in addition to meeting their own investment goals. They have a heart.
Setting boundaries with tenants is crucial for maintaining a professional and respectful landlord-tenant relationship. Allowing personal relationships to blur the lines between landlord and tenant can result in confusion and disputes. When a conflict occurs and the boundaries are blurred, it can be difficult to remain objective and often, landlords make decisions based upon emotions rather than clear business objectives.

"I am grateful to have Alliance PM manage my house for me. I used to be a private landlord until I ran into some dirty tenants that gave me some really bad experiences. I almost gave up all hope in continuing to rent my home out until I reached out to Alliance. Missy took time to communicate with me and advised me on what I should do even before I signed a contract with Alliance. After doing some repairs on my house, the Alliance team had my property up and running, and had outstanding communication through the process. Showings and maintenance went smoothly, and they answered any of my questions I could think of in a timely manner. If you're a homeowner that wants a professional team to manage your home and have consistent communication, give Alliance PM a call :). I'm excited to be stress free when it comes to my property, and I can sleep well knowing Alliance will take care of my home."

Eric B. - Jan. 2023
Managing a rental property requires one to be legal, firm, attentive (and we don't mean knocking on their doors all the time), compassionate and a communicator.
BOTTOM LINE
By avoiding these common mistakes, owners managing their own rental properties can increase their chances of success and achieve their investment goals. Hiring a property manager can also help mitigate these risks and ensure the property is well-managed. If you feel you lack the time, tools and training to properly manage your investment - hire a professional, hire Alliance Property Management!